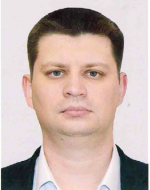 Denis Zhulanov
Exhaust Fans Sales Engineer, ООО «Хауден»
Denis Zhulanov has extensive experience in project management and business development in the energy and mining industries. Since 2012, he is responsible for sales of ventilation equipment at Howden in Russia and CIS countries. Denis regularly makes presentations on integrated solutions for the mining industry.
He graduated from the Volga Engineering and Construction Institute with a degree in mechanical engineering and MSTU named after Bauman with a specialization in foreign trade.
04.04.2019 14:00 - Technical session 6 | Sary Arka 3
Integrated Solutions for the Mining Industry: Mine Fans and Related Digital Technologies
В данном докладе описываются современные цифровые технологии, используемые в проектировании и управлении шахтной вентиляцией. Инструменты трехмерного моделирования, передовые стратегии управления и расширяемые аппаратные системы, позволяющие достичь высочайшего уровня технологических решений и значительной экономии электроэнергии. В работе представлены передовые достижения компании "Howden" в проектировании шахтной вентиляции, описан принцип рационального использования вентиляции (вентиляция по потребности (ВПП)) и приведены примеры применения цифровых систем управления.