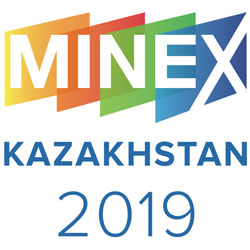 Over the past ten years, commodity prices have reached both record highs and lows, and mining companies have done record deals on share buybacks and consolidations, while the digital revolution has irreversibly changed the reality of business.
Changes in mining, one of the most stable business sectors, have begun to take place with surprising consistency. However, in contrast to previous cycles, mining companies have already begun to take on board hard-earned lessons. Charting a new course, they have set themselves the goal introducing a culture change in order to provide sustainability and development in a quickly-changing world.
In its tenth anniversary year, the forum has provided a platform for the presentation and discussion of companies' experiences in strategy development, which can be used as companies begin to hit upon a growth trajectory. At the forum, likewise, prognoses, trends and innovations contributing to fundamental changes to the sector were presented.
The Resources of the Future: Anticipating business changing trends.
Resources depletion: Getting the balance between caution and risk-taking.
Mining Production: A new stage of innovation.
Resource Management: The search for long-term solutions to current problems.
Geological Exploration: Technologies and methods of accelerated search and evaluation of deposits over large territories, and techniques for finding hidden ore reserves.
Processing and Enrichment: Innovative solutions.
The Future of Labour market: Reviewing the principles of working with staff in the digital era.
The Digitisation of the Mining Sector: Digital production as the next stage of efficiency increases in the mining industry.
Investor Relations: Establishing effective two-way communications between companies and the investment community in the mining sector.
Community Relations: Establishing and supporting effective communications between organisations and society in the mining sector.
Government Relations: Cooperation between business and the state in the mining sector.