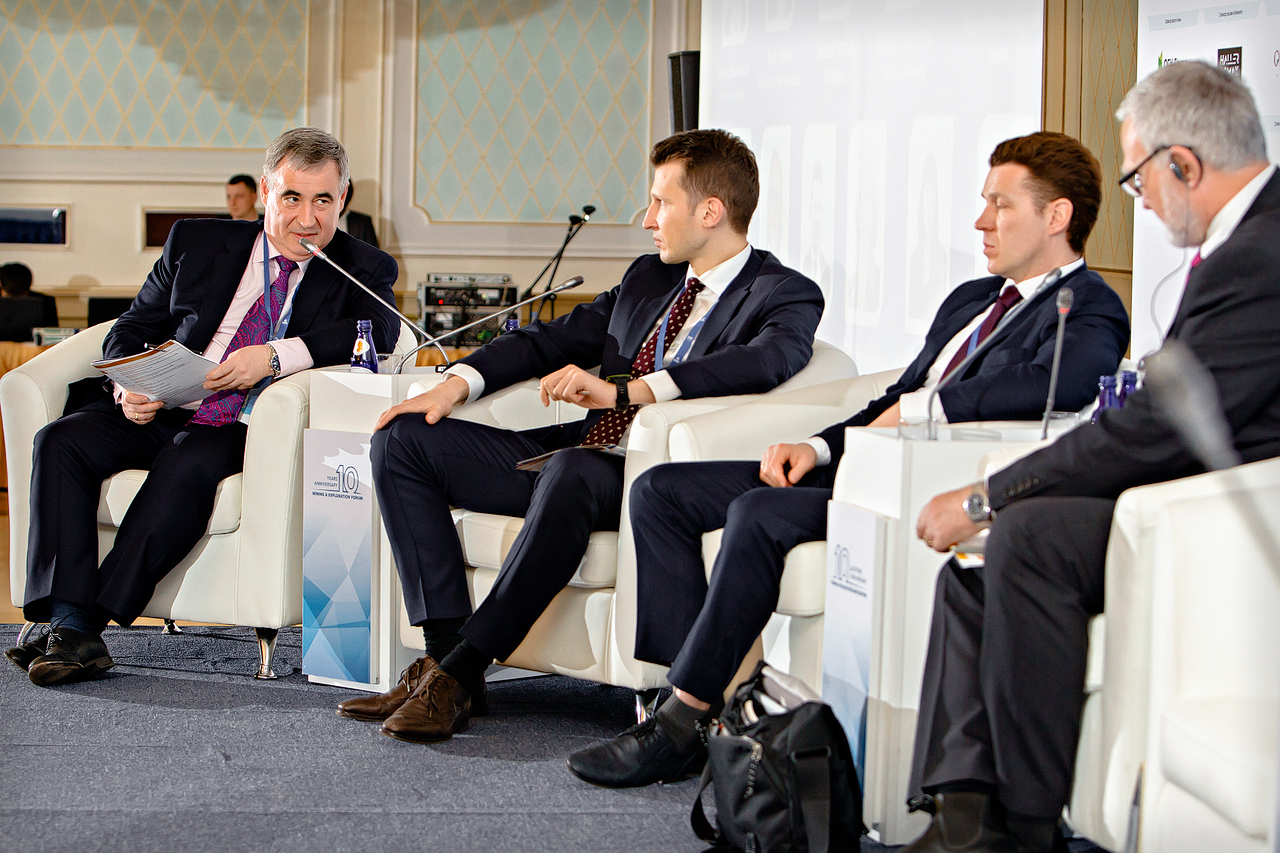 Nine months since its implementation, Kazakhstan's new mining code topped the agenda on the first day of the MINEX Kazakhstan 2019 forum in the Central Asian republic's recently renamed capital, Nur-Sultan.
Several presenters praised the new code for its attractiveness to international investors, noting that it better reflects their expectations. The transition to the new code won't happen overnight though, warned Jeff Parshley, group chairman of SRK Consulting (U.S.) Inc. Miners should expect some "growing pains," he said.
The new code introduces a first-come, first-served approach to the licensing process and guarantees exploration license holders the exclusive right to a production license.
However, Haller Lomax Partner Timur Odilov highlighted the importance for miners to plan ahead in order to comply with the code's new requirements, particularly as regards meeting deadlines for transferring to a production license.
The new code requires companies to get a production license before the expiry of the exploration license, or risk losing the exclusive right.
The new code should provide a level of certainty for investors, transparency and a clear commitment to environmental and social sustainability, Parshley noted. In the end, the code will improve the overall industry and benefit companies and Kazakhstan, he said.
Two afternoon sessions focused on mine closure requirements under the new code, according to which production can only commence once the miner has made closure liability provisions. Under the new scheme, closure plans need to be updated every three years, which caused concern among certain conference participants.
However, Parshley said he sees the closure plan as a continuum, which might not change in a three-year period, so putting an update together would be a fairly straightforward process unless there is new information or a change to the mining plan.
With regular closure plan reconsideration, companies will have less incentive to underestimate the cost of closure, according to SRK Consulting (Russia) Ltd. senior consultant Nikolai Kirillov