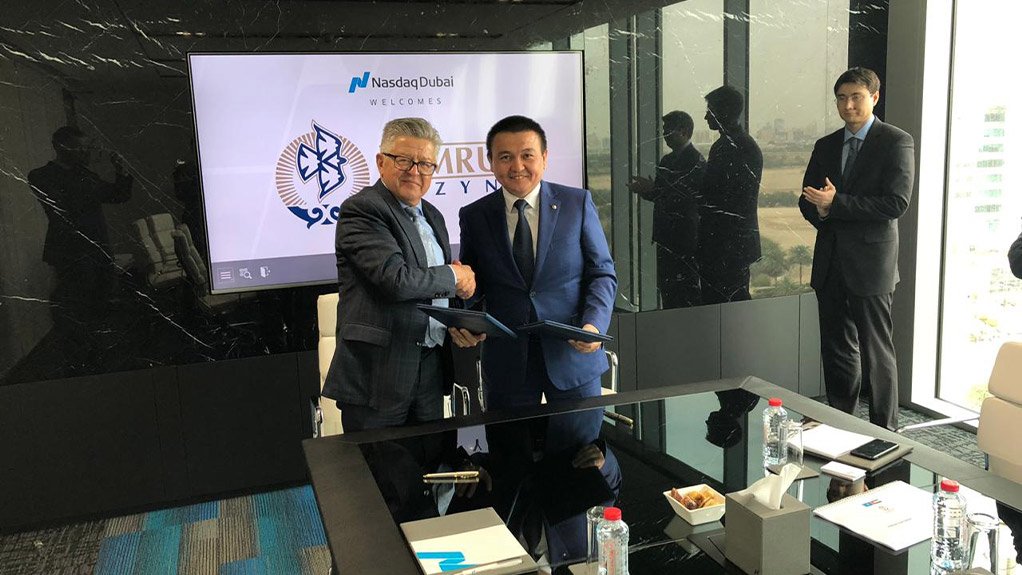 Dr. Alp Malazgirt, the CEO of Yilmaden Holding presented at MINEX Kazakhstan 2019 Forum in Nur-Sultan. During his visit to Kazakhstan Dr. Alp Malazgirt met with the senior Government officials and signed the term-sheet for of acquiring Tau-Ken Temir LLP and Silicon Mining LLP located in the Karaganda region of Kazakhstan.
The company signed a term sheet with Tau-Ken Samruk, Kazakhstan's state mining company for 100% shares of Tau-Ken Temir LLP, a metallurgical silicon production plant and Silicon Mining LLP, a silicon mining company.
The signing event took place in Dubai on March 28, 2019 at Samruk-Kazyna Investment Roundtable event at the Dubai International Financial Centre. Tau-Ken Samruk NMC JSC's Acting Chairman Kanat Kudaibergen and Yilmaden Holding CEO Dr. Alp Malazgirt signed the term sheet. Yilmaden Holding is in the process of acquiring Tau-Ken Temir LLP and Silicon Mining LLP, both of which are located in the Karaganda region of Kazakhstan.
Yilmaden Holding also owns and operates Voskhod Group of Companies in Kazakhstan, and recently established Qazaq Soda LLP to mine and produce soda ash and derivatives in the country. Yilmaden also continues joint venture mining exploration projects with Kazgeology, the state exploration company. After the Tau-Ken Temir acquisition, Yilmaden will add metallurgical silicon to its wide commodity portfolio.
About Yilmaden Holding:
Yilmaden Holding was established in 2014 to consolidate YILDIRIM Group's metals and mining subsidiaries under one roof. The Holding currently consists of 10 companies in 7 countries: Turkey, USA, Sweden, Russia, Kazakhstan, Uzbekistan and Colombia. Yilmaden conducts chrome and coal mining projects in three countries and operates ferroalloys production facilities in three countries. Yilmaden is the 4th largest player in the global chromium industry as well as the only company to produce chrome and ferrochrome in 4 countries. Yilmaden is the only global company that produces high carbon ferrochrome (HC FeCr) in 3 different countries; Turkey, Sweden, and Russia, in order to hedge political and economic risks for its long-term international customers.
About Tau-Ken Temir LLP:
Tau-Ken Temir LLP was established in 2013 in Kazakhstan. The company is implementing the project on metallurgic silicon production on the basis of Aktas and Aksh