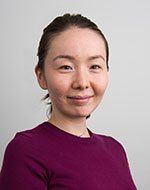 Consultant, CRU Group
Adina is a consultant at CRU Consulting since June 2017. Prior to her career, she gained a degree from CASS Business School, University of London. In her career to date, Adina has been involved in a wide range of studies, covering a range of commodities including copper, zinc, cobalt, aluminium, tungsten, and project types such as market strategy, valuation, due diligence and industry research. Adina's recent work involves a review of the pricing mechanisms adopted by the CIS zinc and copper producers.
03.04.2019 09:45 - Plenary session 1 | Sary Arka 1
Kazakhstan's position and share in global copper and zinc concentrates markets and focus on the main trends in the global markets relevant for Kazakh exporters.
Although relatively small exporter (compared to Chile and other major exporters), Kazakhstan is one of the important regional players in the international copper and zinc concentrates markets. Kazakhstan has been an important exporter of concentrates into China in recent years, therefore looking at the dynamics in Chinese market is very important for Kazakh producers. Over the last couple of years, we have seen Chinese imports growing rapidly and marking another record. In this presentation, we will illustrate Chinese future import requirement and explore further industry changes over the forecast period taking into account declining mining capacity. With many new projects and expansions anticipated over the forecast period, zinc and copper mining capacity in Kazakhstan is expected to continue to increase. New projects will straighten country's position in the global zinc and copper markets.