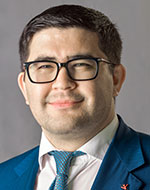 Arman Tastanbekov
Chief Legal Officer, Astana International Exchange
Mr. Tastanbekov is a lawyer with extensive experience in capital markets, M&A, oil & gas and mining industries.
He has worked for over 17 years as associate and partner with prominent international law firms and as country chief counsel for a FTSE100 company.
Arman holds an LLB (with honors) from Kazakh State Law University and an LL.M. from American University Washington College of Law, Washington, DC, USA. He is admitted to practice law in Kazakhstan and the State of New York, USA.
03.04.2019 16:00 - Technical session 2 | Sary Arka 1
Attracting investment to junior mining companies via Astana International Exchange
The current situation on Kazakhstani and regional mining provides for favorable conditions for creation of a Junior Mining segment on Astana International Exchange. The opportunities offered by AIX enhanced by geographical proximity to key natural resources locations and capital, as well as Kazakhstan's own rich mineral fields base make for a perfect match with the high risk and high return nature of the junior mining business. Arman will go through some of the best world practices, key features and parameters of the upcoming AIX Junior mining segment as well as plans on developing the national Junior mining market.