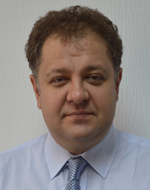 Nikolai Yenshin
Key accounts and sales director, FLSmidth Kazakhstan
Nikolai Yenshin is the Key Account and Sales Director for FLSmidth Kazakhstan. Prior to joining FLSmidth, he spent 10 years working on for a large global international mining consultancy and mining operations in Africa, Russia and Kazakhstan and Central Asia. He specialises in feasibility studies, strategic mine planning and mines evaluation, mine performance improvement management, and underground mine design, as well as the implementation of new technologies. Nikolai has worked on such minerals as polymetallic deposits, tin and rare metals, gold, uranium, bauxite and others. Nikolai participated and managed projects ranging from geological exploration to Scoping, Pre-Feasibility and Feasibility Studies, as well as project commissioning stage and Due Diligence. He was a Project Manager on several uranium projects of various levels in Russia and Kazakhstan. Nikolai initiated Kazakhstan Mining Club, which is running successfully since 2011. Since 2014, he is actively involved in the development of the Kazakh Code of Public Reporting on Mineral Resources and Reserves (KAZRC) based on CRIRSCO Committee standards. He has initiated the Professional Society of the Independent Subsoil Experts of Kazakhstan (PONEN). From 2016 Nikolai representing Kazakhstan in CRIRSCO committee. In 2016-2107, Nikolai chaired the technical committee of MINEX Central Asia conference. Nikolai works with team members from different time zones as well as ethnic and cultural backgrounds.
04.04.2019 11:30 - Technical session 4 | Sary Arka 1
Digitisation of Mining and Processing.