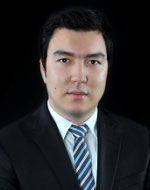 Rustem Ospanov
Managing partner, Resource Capital Group
Mr. Ospanov is a co-founder of Resource Capital Group (RCG). He has structured a number of acquisitions of large mining assets, organized an IPO, debt financing and foreign direct investments in RCG portfolio projects.
Prior to RCG Mr. Ospanov worked in a private investment group where he was in charge of equity investments in mining projects. Previously, he was with Kazyna Capital Management, the largest private equity house in Central Asia where he worked closely with a range of international institutional investors to establish private equity funds focused on Central Asia and Kazakhstan.
Mr Ospanov is a Bolashak program graduate with BSc in Management Science from Warwick University (UK), and an MSc in Finance from Imperial College, London.
03.04.2019 14:00 - Panel discussion 1 | Sary Arka 1
Choosing project exit strategies: a. IPO; b. Selling to a private equity fund; c. Selling to a strategic investor.