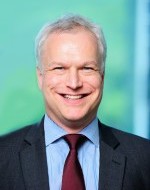 Stefan Scholz
Managing Partner, ScholzvonGleich
Stefan Scholz is a senior investment banker with a successful track record of 26 years in banking, and extensive experience gained at both Dresdner Kleinwort Benson and JPMorgan in the origination and execution of investment banking transactions across different industries in North America, Europe, the Middle East, Africa and Asia.
From 2006 to 2011, Stefan built up as Head of Investment Banking the leading local investment banking franchise in Central Asia with activities across Russia, Kazakhstan, Uzbekistan, Kyrgyzstan, Tajikistan, Mongolia and China, closing transactions in excess of USD 12 billion and being voted "Best Corporate Finance and M&A Team" and "Best Local Investment Bank" in the CEE & CIS Banking Awards 2009 and 2010.
Stefan co-founded ScholzvonGleich in 2011 in response to the increasing need for an independent firm in Kazakhstan to provide professional financial advisory services in relation to Equity Capital Markets, Debt Capital Markets, Mergers & Acquisitions, Financings, Restructurings, Privatizations, and related matters to corporations, individuals, governments and other clients.
The SvG team commands a track record of deals closed in excess of USD 18 billion across Russia, and Central Asia, providing un-biased and professional advice on mid-sized to large transactions across the region and all major industries, including metals & mining.
Stefan studied Economics and Business Administration in Germany and the UK and holds a full-time MBA from the Henley Management College.
03.04.2019 16:00 - Technical session 2 | Sary Arka 1
A practical approach to selecting an exit strategy