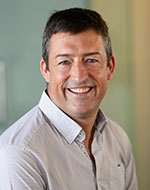 Director and Corporate Consultant (Mining Engineering), SRK Consulting (Kazakhstan)
Mike Beare is a mining engineer with 25 years of experience who is the General Director of SRK Kazakhstan and a Director of SRK UK. In his career to date he has managed over 27 feasibility studies for a range of commodities ranging from gold and precious metals to gemstones and diamonds. These studies have collectively raised over USD4 billion in finance. He started his career in underground mining working for Barrick Gold on the construction and development of Bulyanhulu Gold Mine in Tanzania. Other roles have been with Crew Gold on the Nalunaq Mine in Greenland and for McKinsey consultants.
03.04.2019 16:00 - Technical session 2 | Sary Arka 1
Preparing an exploration or mining project for investment.
04.04.2019 09:30 - Plenary session 3 | Sary Arka 1