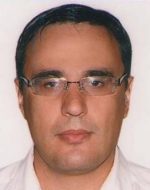 Head of KAZRC Standards Commission, PONEN RK
More than 20 years of practical experience in the mining sector of Kazakhstan, both field and consulting, from designing exploration and mining operations to geological support of the mining stage. He worked as a chief geologist in various companies. He is the author of several reports on feasibility studies, reserves calculations, exploration projects and mining of nickel, copper, gold, iron, coal.
Working since 2005 as an expert of the State Reserves Committee of the Republic of Kazakhstan, Mr. Usoltsev has a reputation as a leading specialist in the assessment of reserves and technical and economic assessment of deposits, in particular, based on block resource and geological modelling.
He is the founder and director of his own consulting company Mineral Exploration Consultants LLP.
02.04.2019 11:15 - Master class 3 | Park Inn Hotel
KAZRC standards for reporting on mineral resources and reserves
Methodical principles of reporting in compliance with KAZRC and minimal requarements for contents of reports are considered. Trends of development of rreporting standards are presented as well.