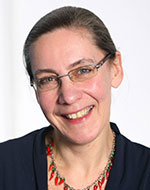 Kate Tetley
International Manager, People 1st International
Kate is a senior manager and expert in vocational education with wide experience in workforce development provision including apprenticeships, occupational and professional standards and work-based training. She has managed an International portfolio since 2012 with projects in over 30 countries focusing on implementing complex projects, employer engagement with TVET and the development of business solutions. The work covers technical operations such as analysis of research and labour market intelligence, development and implementation of apprenticeship frameworks, a wide range of qualification development including school curriculum, national occupational standards, credit rating and integration of credit and qualification frameworks. Kate is involved in strategic operations such as engaging with policy platforms and setting up sector skills organisations. She manages projects in the visitor economy sector [transport, retail, hospitality and tourism] as well as automotive, tyre manufacturing and mining. Key clients include the European Bank of Reconstruction and Development, the Inter-American Development Bank, British Council, the Foreign and Commonwealth Office and ERASMUS+.
04.04.2019 16:15 - Panel discussion 2 | Sary Arka 1
Economic Inclusion through improved and standardised high-quality training for youth in the mining sector in Kazakhstan
This presentation will address HR and People Development experiences encountered in Kazakhstan and reflect upon UK and Australian parallel contexts to demonstrate the strategic HR challenges. Mining 4.0 may be well laudable in planning for the future, but critical dependencies are the people across all levels of an organisation. It is necessary for employers to create a workplace culture that will support competence and encourage upskilling of all employees with the desire, confidence and ability to achieve strategic aims. People are critical, and without proactively embracing the people development agenda, there can insufficient improvements to quality, safety, environmental and efficiencies needed for a competitive and global market place.
This presentation will touch on findings from client mine sites, and describe how future competence and skills frameworks for the mining sector are urgently needed to be truly able to embrace Mining 4.0 and enable "fit for purpose" future workforces.